16 Years Strong
Scales of Justice Bass Tournament
The annual Scales of Justice Bass Tournament gathers juveniles on probation with competitive bass fisherman for an exciting and positive social activity. Court personnel have been instrumental in this worthy endeavor, which is held at C.J. Strike Reservoir, near Mountain Home. Counties in the Third, Fourth, and Fifth Districts, as well as Malheur County in Oregon, have participated in this event to bring outdoor recreation opportunities to youth and raise money to support services for juvenile probation.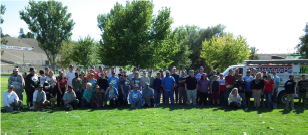 To learn more about the Annual Scales of Justice Bass Fishing Tournament, bringing together juveniles on probation and competitive bass fisherman in order to provide an exciting, positive and pro-social activity for the kids.
Raising Money and Awareness
Access to Justice 5k Fund Run
This annual event raises money and awareness for three free civil-legal-service providers who serve poor and vulnerable Idahoans through Disability Rights Idaho, Legal Aid Services, and the Idaho Volunteer Lawyers Program. In 2019, the Idaho Supreme Court team won the "Learned Foot Traveling Cup" for forming the largest team, with over 50 team members (and eight dogs and puppies). The team raised $1,100.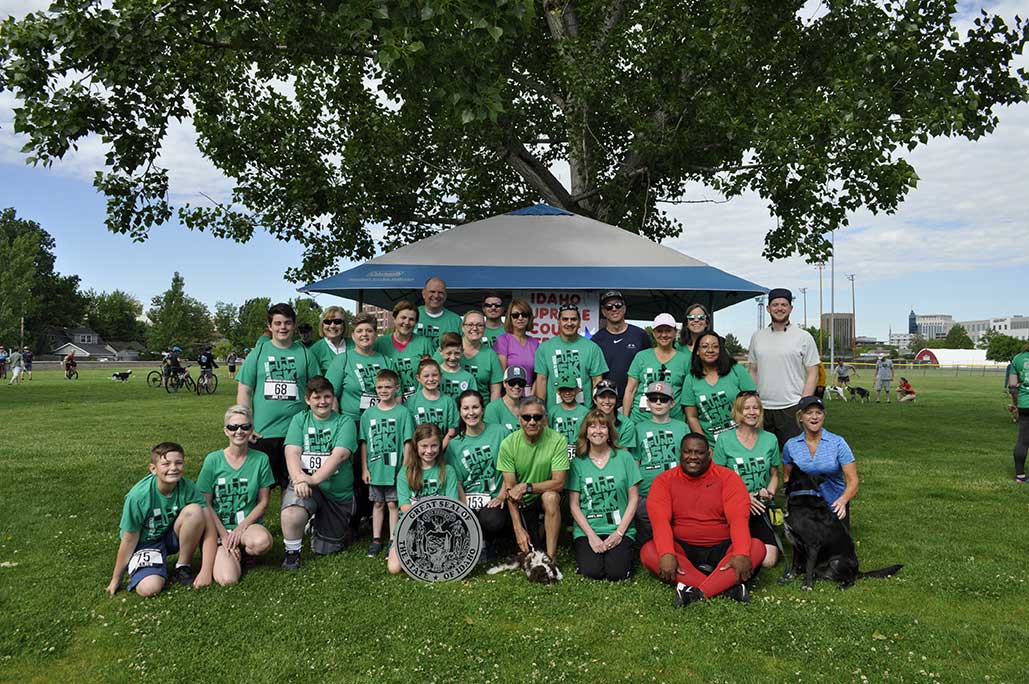 KaEducational resources
Teachers Institute for Secondary School Teachers
This Institute is a collaborative effort of the Idaho Federal courts, the Idaho Supreme Court, and the University of Idaho College of Law. The Institute is primarily targeted to Idaho high school and middle school teachers of government, history, and social studies. The purpose is to enhance teachers' understanding of the judicial branch of government at national and state levels and to motivate teachers to return to the classroom with new ideas and share that information with their students. The Institute is not simply a "talk at" program, but rather a combination of presentations by experts on selected topics, together with a set of workshop discussions led by master teachers with abundant classroom experience. Observations of actual court proceedings also may be scheduled.
The immediate objective of the Institute is to enhance the doctrinal knowledge, skills, and working tools of the participating teachers. The ultimate goal is to elevate the preparation of students for citizenship in a constitutionally framed democratic republic, by enhancing their understanding of, and appreciation for, the rule of law as well as the necessity of an independent, impartial judiciary to preserve the distinctive American republic. For more information about the Institute, please contact Professor Katie Ball at ktball@uidaho.edu or call (208) 364-4994.